MEDELLIN,CO
SIX PACK SURGERY
How six pack surgery is done?
Six pack surgery is a novel surgery, it has been on the market for less than 20 years, it is a liposuction with specific objectives, such as obtaining abdominal lines (six pack surgery), oblique muscle lines, this with the objective of giving a sporty appearance to the abdomen.
It is aimed at people with a low percentage of body fat, approximately between 15-18%, who exercise frequently and do not have radical weight changes.
It is always performed in the operating room, under general anesthesia, with the help of technological devices such as: ultrasound (Sonoca or Vaser) or MicroAire, this with the aim of giving an additional touch to the skin to achieve greater retraction.
The postoperative period is extremely important, it always requires performing lymphatic drainage massages, and using a girdle with accessories to enhance the result.
Additionally, we perform liposuction on the back, derriere and, if the patient wishes, gluteal lipotransference in the same surgery.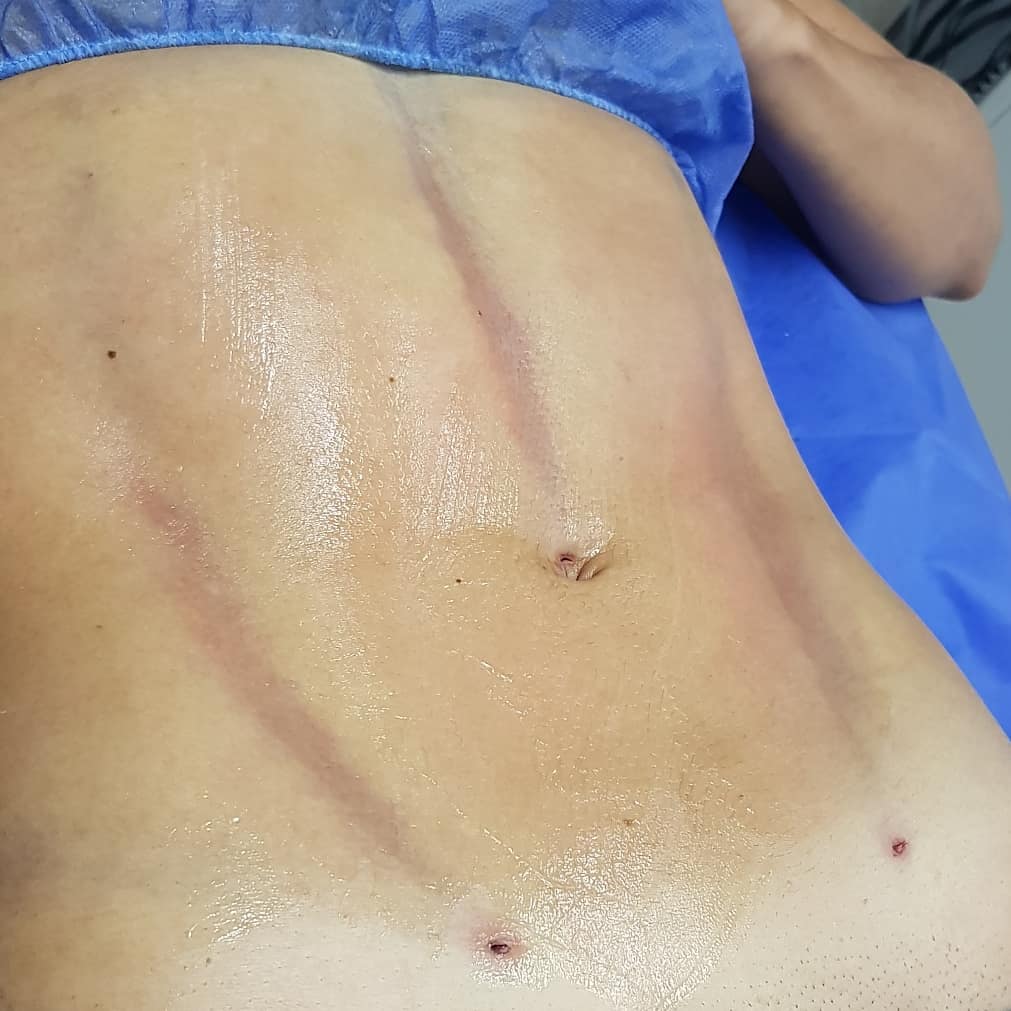 FREQUENTLY ASKED QUESTIONS
How long does it take to recover from six pack surgery?
Generally, a full recovery takes 10 to 15 days
How long does a six pack surgery last?
It takes 4-6 hours on average
Should I stay hospitalized or is it an outpatient procedure?
If six pack surgery is performed without additional procedures, it is outpatient; but if additional nose or breast surgery is performed, hospitalization is recommended.
Should I stay in the city after six pack surgery?
Yes, we recommended you stay in the city for at least 2 weeks after surgery
Is there a weight limit to get six pack surgery?
Yes, generally in the evaluation we make measurements and indices to determine if the patient is a candidate for surgery
How long should I wear a girdle?
We recommend wearing a girdle for at least 6 months
Should I have a massage after six pack surgery?
If recommended, to improve the outcome of surgery and to speed recovery